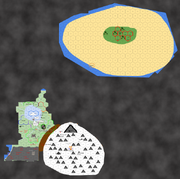 <hero title="The Wayland Archives" description="This Wikia is to store information about a Kingdom Building campaign currently being run on Roll20.net. This is primarily intended as an information repository for the campaign itself, but it may also be useful as a pre-made campaign setting for other campaigns." imagename="" cropposition="" />
Welcome to The Wayland Archives
Edit
This wiki is to store information about a Kingdom Building campaign currently being run on Roll20.net, located here. Although this wiki is primarily intended as an information repository for the campaign itself, it may also be useful as a pre-made campaign setting for other Pathfinder campaigns.
There are currently two groups of players using this setting. This wiki is written from the perspective of the group in Wayland. The other group is centered in Thusfar.
Latest activity
Edit
Ad blocker interference detected!
Wikia is a free-to-use site that makes money from advertising. We have a modified experience for viewers using ad blockers

Wikia is not accessible if you've made further modifications. Remove the custom ad blocker rule(s) and the page will load as expected.